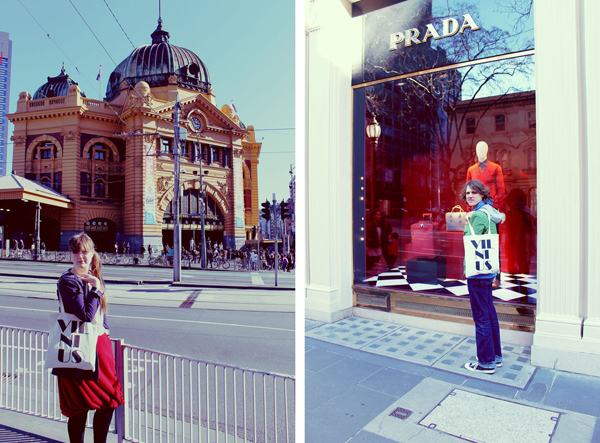 I got a bag from Vilnius so on that occasion we went for a walk and shoot it in the city. On the left – the main station in Melbourne. This building is always shown on tourist cards.
On the right – Vilnius, because Prada is boring.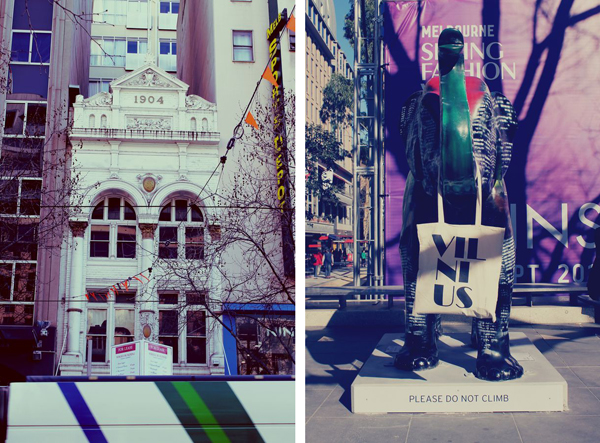 The city is full of elephants.
While I was taking this picture a little kid came and took this little figurine. It was glued to the pavement, but who cares?
That day we found a lot of purple items. Art or something.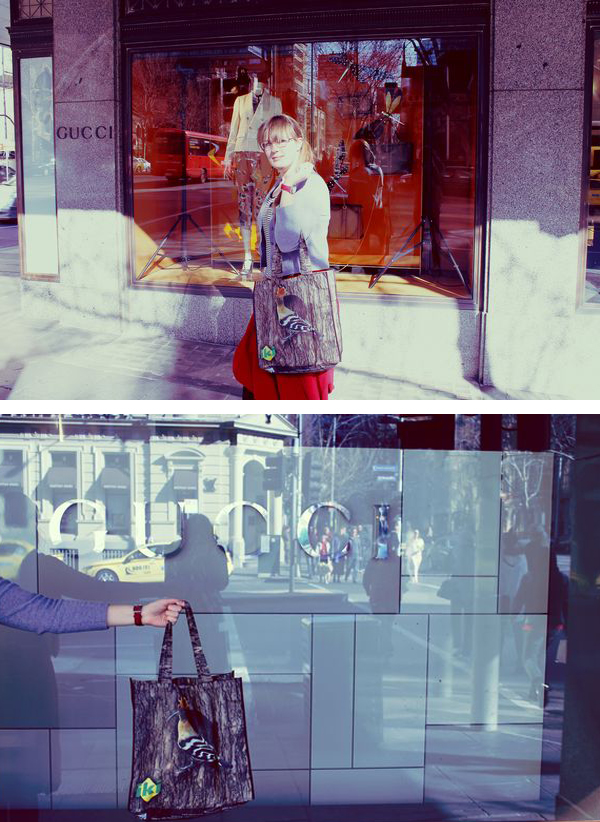 Another bag vs. Gucci.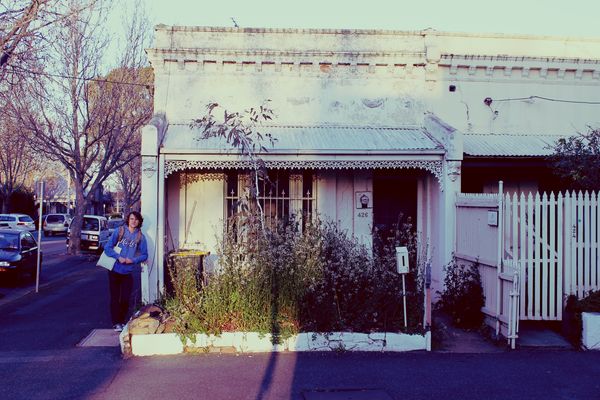 Laurius is posing next to a dream cottage. He said that he'd sit there with a cat on his lap and would enjoy the sun.
Purple bird!