After walking in a park, we visited Handorf.
It is a little town in the hills, settled by Lutheran migrants many years ago.
Pretty cozy but overcrowded with tourists. And why, oh why they make terrible shinny signs in such a place? They just don't fit there. Of course we didn't made photos of them.
Left – a horse and internet café. Right – an exterior of a little shop-gallery.
Houses are different than those in Adelaide.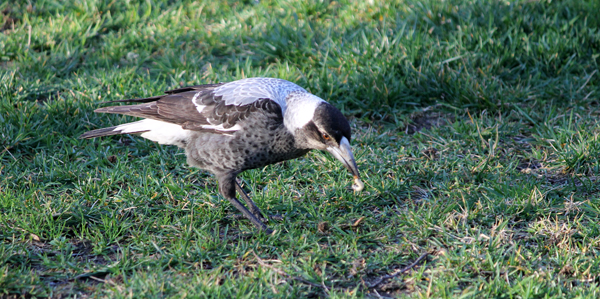 A young magpie was lucky enough to find a fat worm.