Some of last pics in Adelaide. It was so calm there!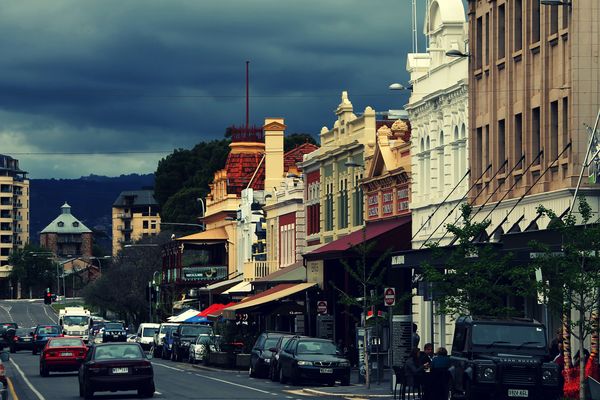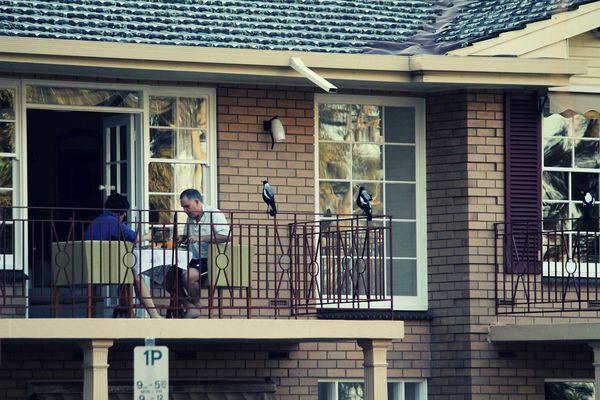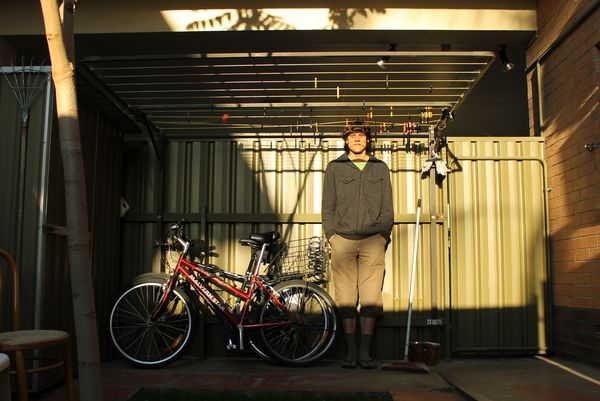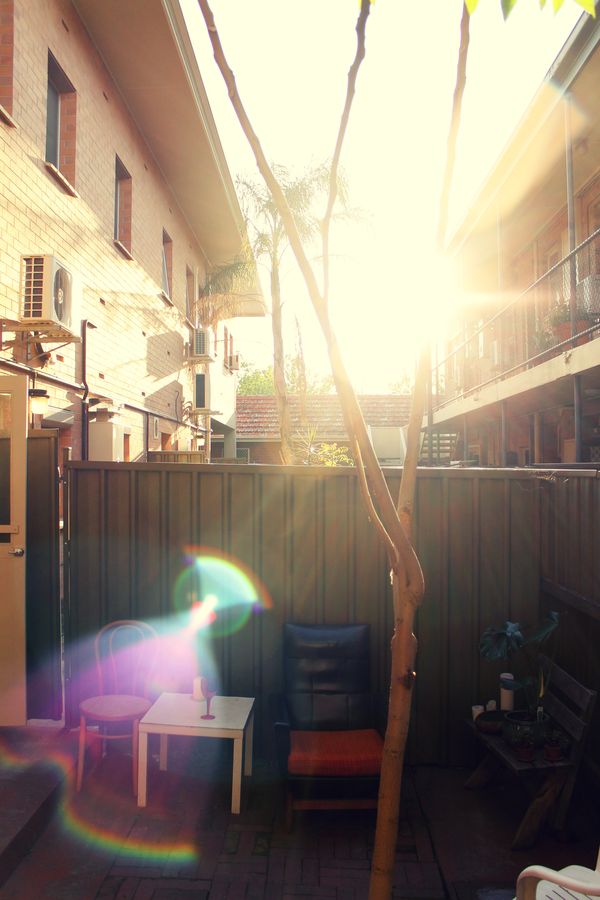 Morning sun…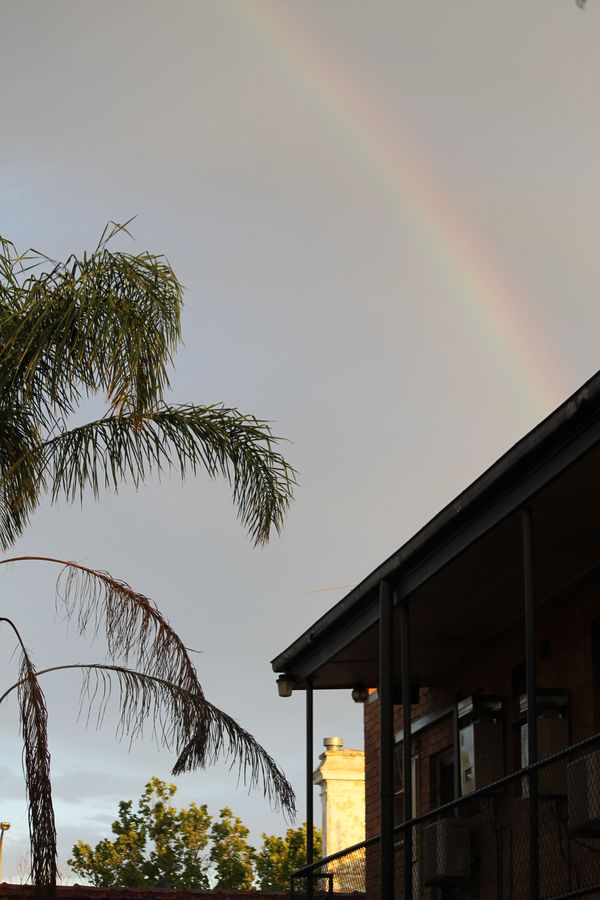 …and rainbow in our backyard.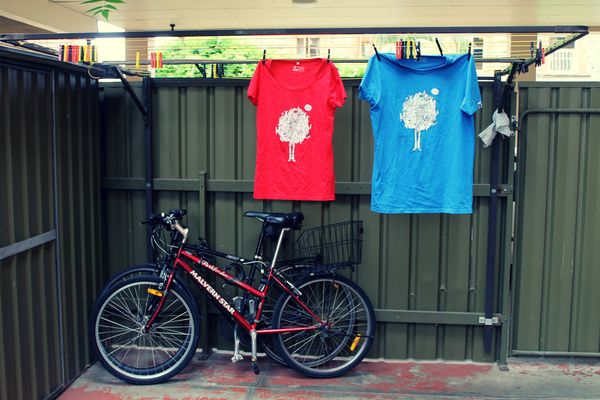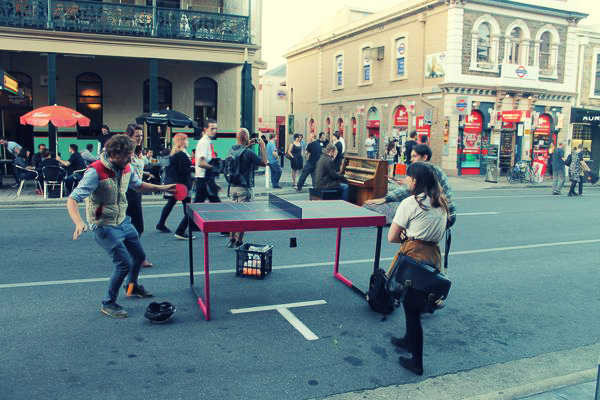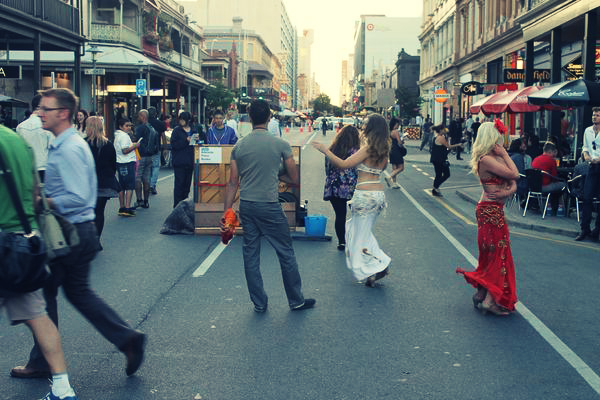 They closed the street so everyone could enjoy it walking but locals didn't understand it. they say it is better when cars can go, because nobody walks here… All cafes and restaurants could put their tables all over the street, it could be so nice to sit in the evening sun!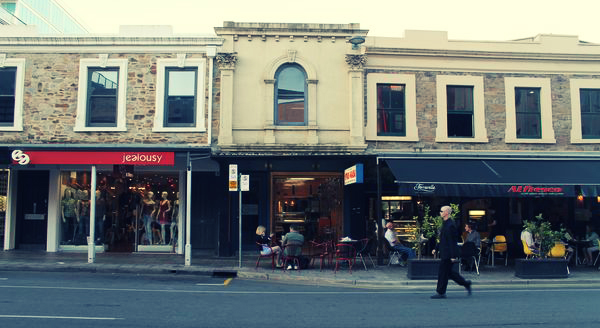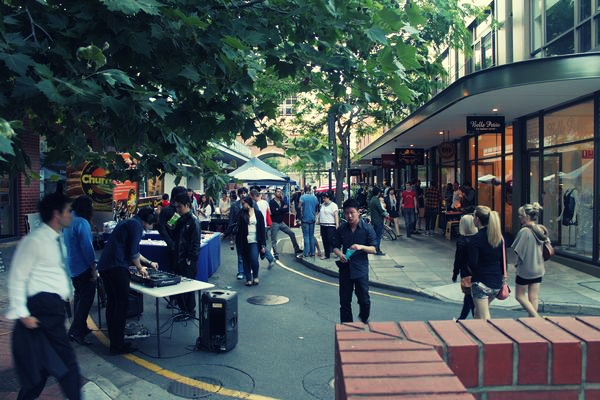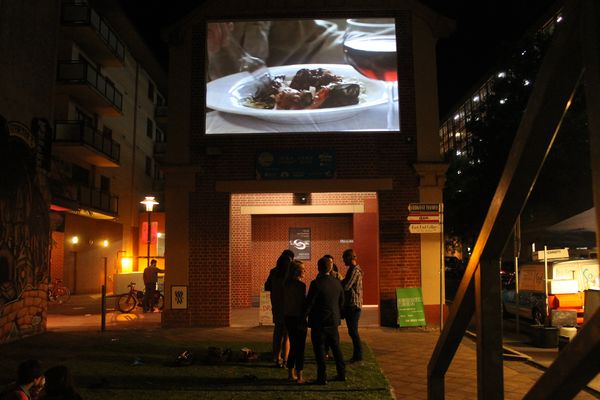 Free open air cinema in the city centre on Friday – empty!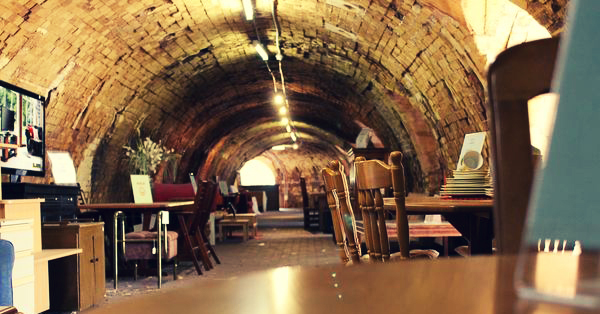 Some old stuff market in some strange buildings.
Our pet.